Robert E. Kosienski, Jr.
President of the Board of Education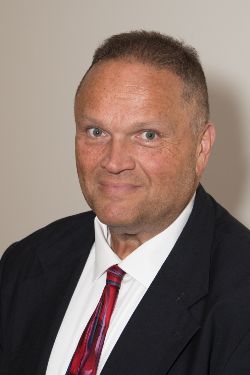 email ↓
Mr. Kosienski is now the senior member of the Meriden Board of Education. He has served as Board Vice President, Secretary and Treasurer. He is currently the Board's President. Mr. Kosienski has served as Chairperson of the Contracts Committee, member of the Curriculum Committee and has chaired several ad hoc committees of the Board including Transportation, Scheduling, Co-Curricular Study Committee, and The High School Curriculum Committee. He has also served on many other committees of the Board and district.
Mr. Kosienski visits the schools weekly. He feels that going to the schools, keeping in touch with teachers, students, and parents is vital to be a successful Board of Education Member. Mr. Kosienski's priority is his continued support of the staff of the Meriden Public Schools in their daily effort to enhance the education of their students. Mr. Kosienski feels an effective member must remain active and informed through parent, teacher, and student contact. Mr. Kosienski, a major supporter of Music, Arts, and Athletics in our schools, strongly urges parents and the community to support our schools by attending concerts, musicals, plays, sporting events, and exhibits that are presented by our students.
Mr. Kosienski is proud that he is a product of the Meriden Public Schools. He attended Thomas Hooker Elementary, Washington Middle School, and graduated from Maloney High School. He is part of a family that has been an active part of Meriden's community for over 100 years.